Scalp Micropigmentation San Antonio
There is a new Scalp Micropigmentation Provider in San Antonio, Texas. SMP Hairline Solutions has the perfect solution to receding hairlines and balding issues.
Scalp Micropigmentation (SMP) is a life changer for men and women. I wish you all knew how great it feels to help those who struggle with hair loss. Especially if it happens in their younger years. When these individuals come in for treatment you can see it isn't easy for them to open up and talk about it.
But I make that easy for them. I understand them and their concerns. I'm here to help you.

There are those who suffer from alopecia or others who may have scars on their scalp that they are self conscious about. And that's why I'm here. I want to help these individuals. I want to restore their confidence and make a difference in their lives for the better.
Scalp Micropigmentation isn't for everyone. But if you do your research and find that it's a good fit for you, message me here. I will treat you with dignity and respect.

Who Benefits From Scalp Micropigmentation Treatments?
Both Men and Women
Anyone with receding hairlines
Anyone who suffers from alopecia 
Anyone with hereditary hair loss or balding issues
Anyone who wishes to conceal scars, burns, or birthmarks on their scalp
Anyone from failed hair transplants left with scars and continued balding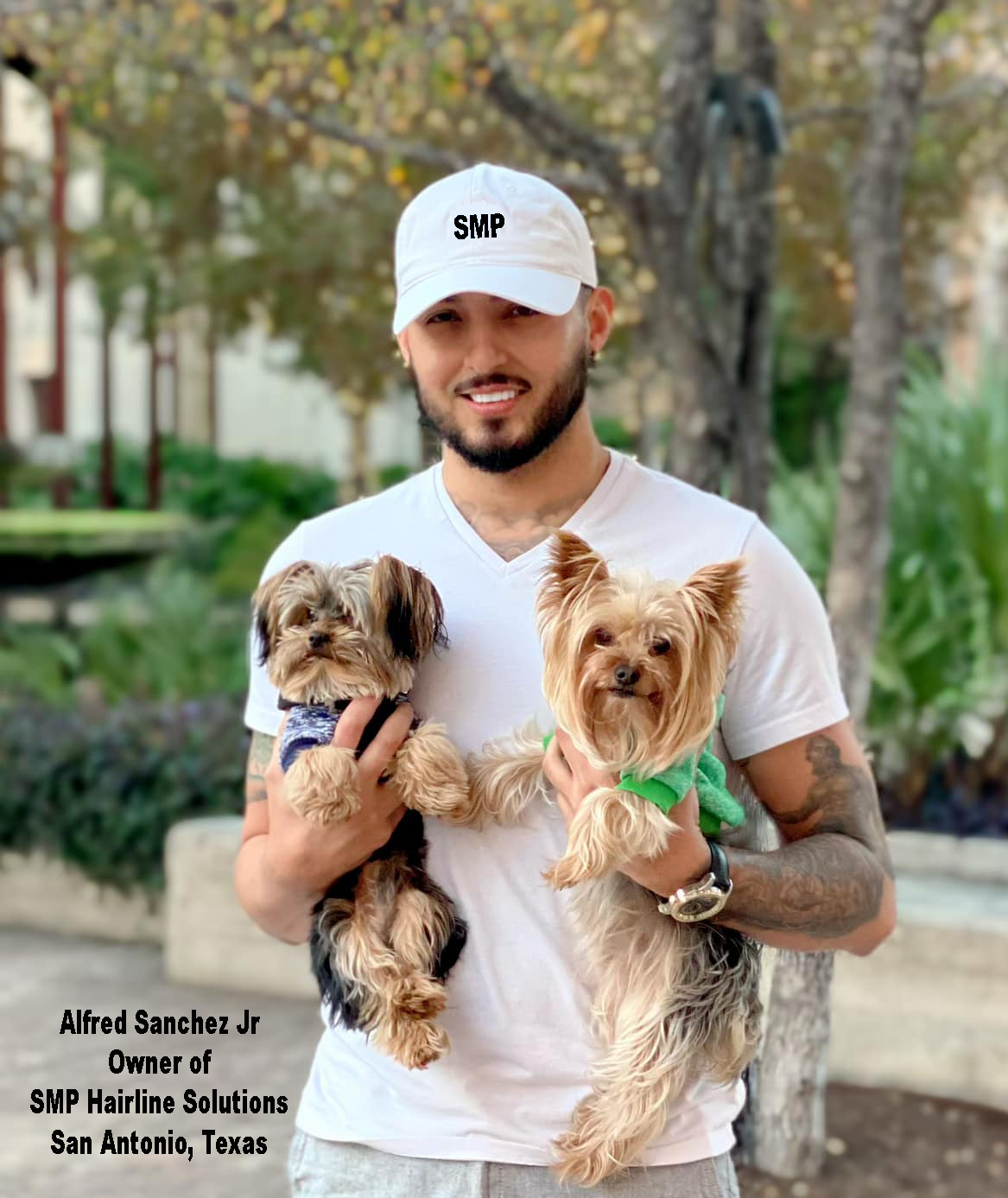 What exactly is a Scalp Micropigmentation Procedure?
SMP is a non-invasive treatment that uses detailed micro-needles to deposit pigment into the scalp. It creates the appearance of tiny hair follicles that help thicken and restore the look of fuller hair. This treatment is effective for both, men and women.
Scalp Micropigmentation usually consists of a series of two or three sessions with three being the standard recommendation, but, it really depends on the total amount of hair loss and of course, client preference.
Just remember, SMP is not a transplant and will not make your hair grow. As a matter of fact, a lot of clients are from failed hair transplants left with scars and continued balding. SMP was the perfect solution to their issues.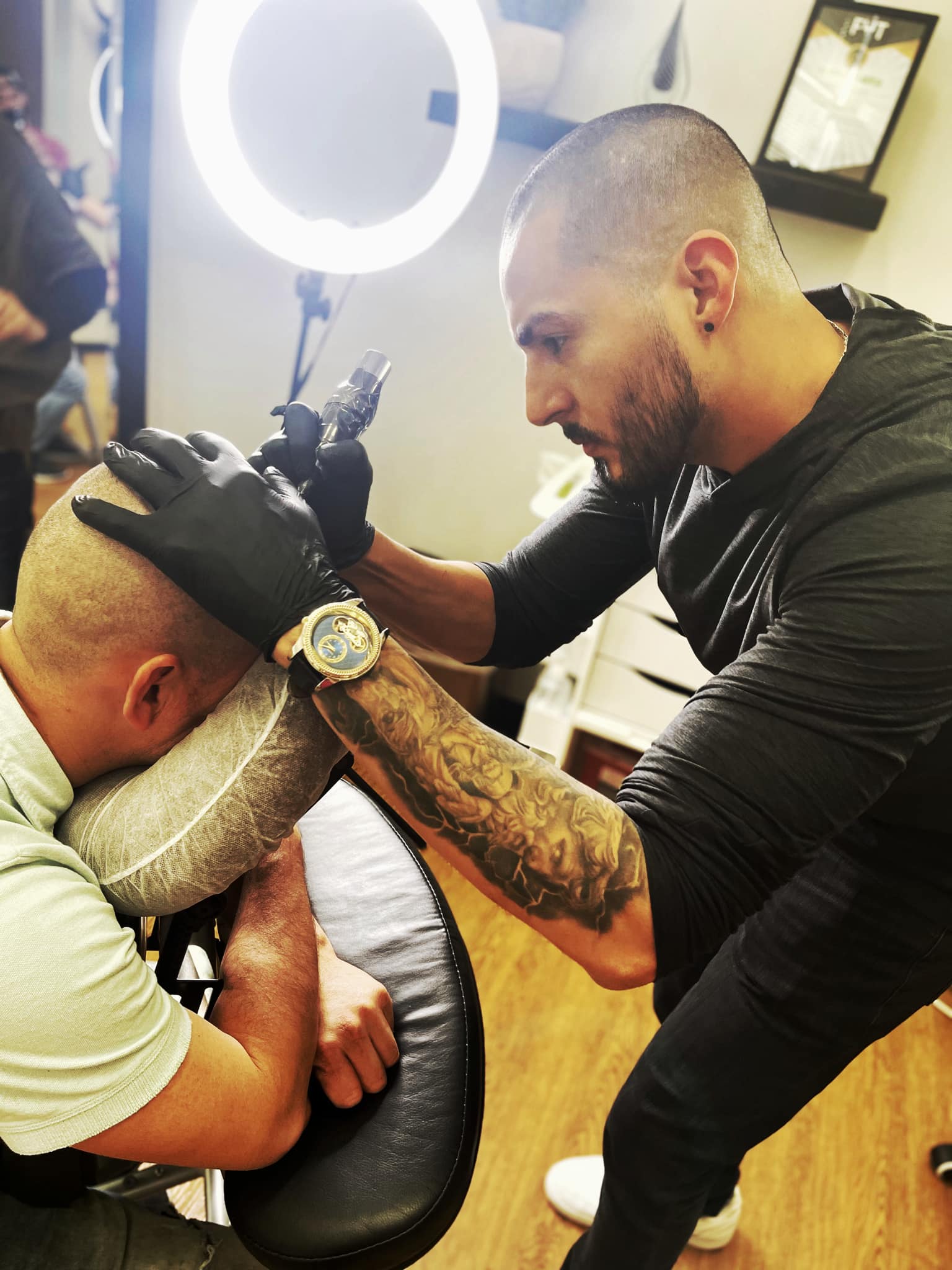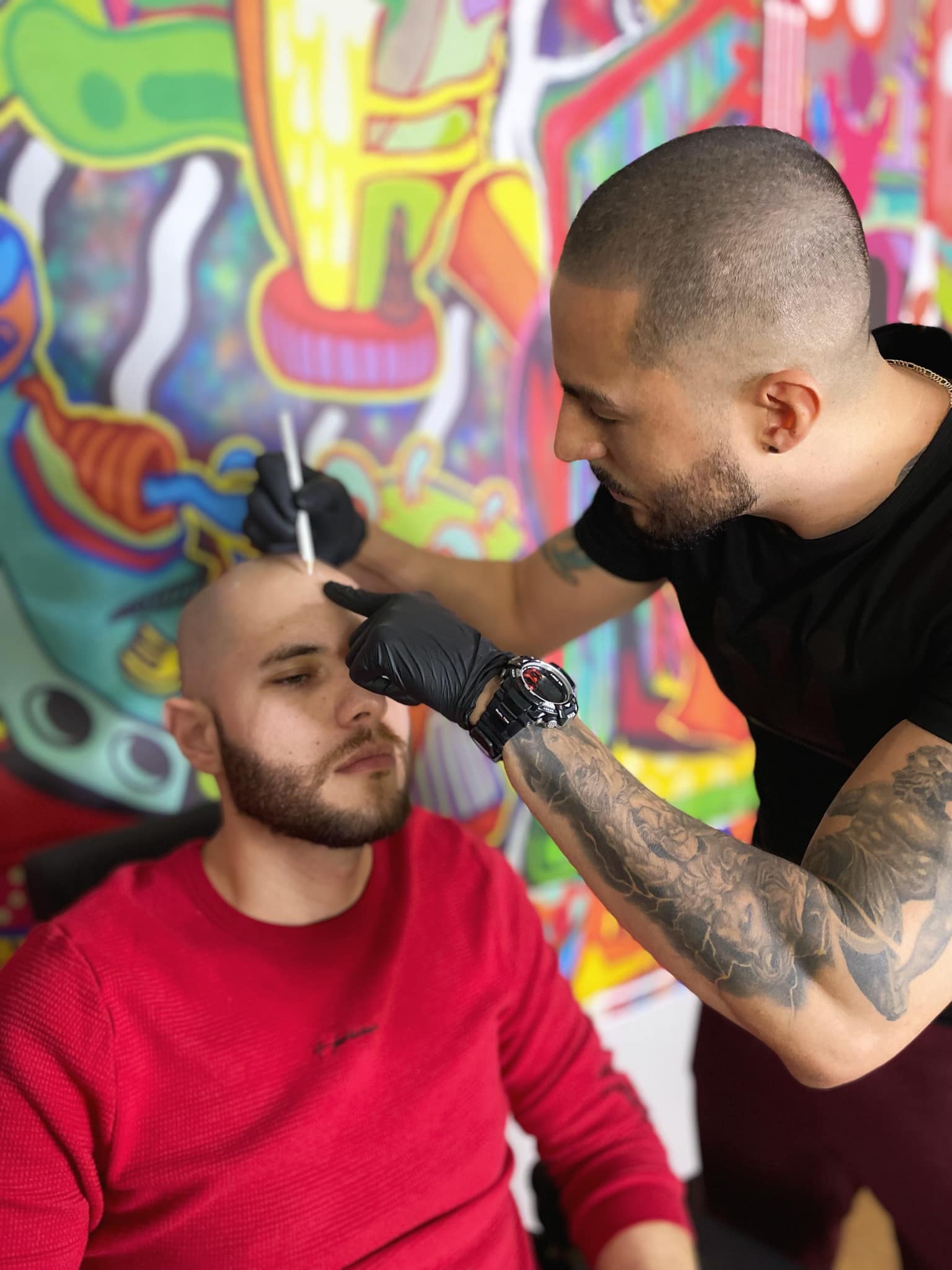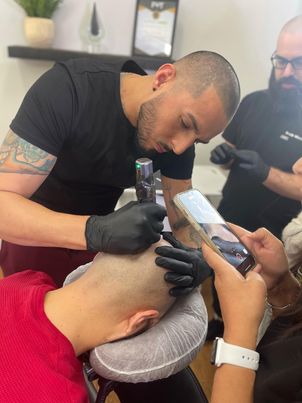 Scalp Micropigmentation San Antonio
I am happy to be offering my Scalp Micropigmentation Services to the residents of San Antonio, Texas and the surrounding communities. And I'd be proud to be your personal SMP Provider.
And I'll do everything within my power to help you feel relaxed, comfortable, and right at home. It would be my honor to serve you and have you as a client.
I love bringing my clients confidence back! This client was super happy with his first session results
.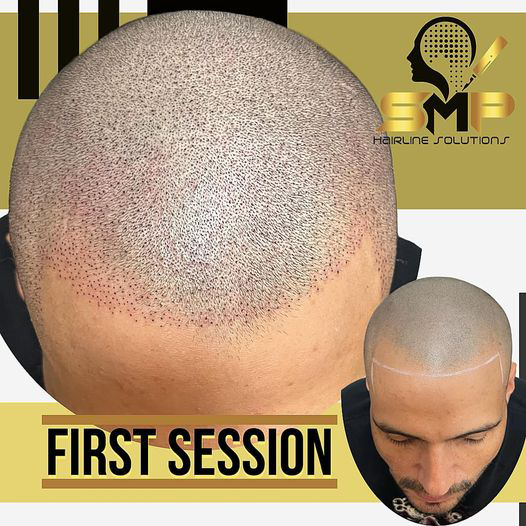 Once again, I am a Scalp Micropigmentation Provider in San Antonio, Texas. So, if you live here or in the surrounding areas, let me help you restore your confidence by getting rid of your receding hairline or balding areas. Trust me, you'll thank yourself later for doing so.
If you are interested in this procedure- or know anyone else who may be, please message me for all of the details. You'll be glad you did! My price is already set at a flat discounted rate. I have the best price in San Antonio, Texas.
If interested or have any questions, you can also contact me through our email: 
Email: smphairlinesolutions@yahoo.com